Learn the new dimension of Data Loss Prevention

User friendly Interface

Support over 200 applications & keeps on growing

Immense protection with ease
Overview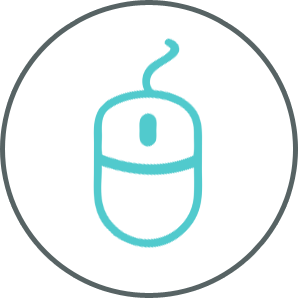 Security Threats
In the blossoming time of IT, aren't we all on the verge of its Crises? There are disadvantageous factors that make us frail, we would lose sensitive and confidential data & files like a valuable product design via sharing within the same organization, investments and reputation are at high risk. It was inevitable, and so difficult to put a stop to these catastrophes! Because the work stations were not well monitored and end users' easy access to altering the user rights is also one of the key factors that evokes misbehavior. On the other hand, administration control is bounded, it's like you have your both arms tied behind your back involuntarily, and you couldn't do nothing about it. And we even have not talked about the external threats yet, to name a few; Hacker Breach and Lurking Malware…
Solution
This is exactly why Curtain e-locker as DLP – Data Loss Prevention, is invented to save our intellectual properties from danger, and to safeguard our sensitive data from being stolen and putting to wrong use. The Zone-Based Protection is the major feature of Curtain e-locker, with default policies set up at the Admin Console, numerous subordinating work stations will be united as Curtain Clients that end users can perform and operate as in normal circumstances. They can still gain access to the confidential materials in any other format, such as MS Word document, AutoCAD file and Solidworks file as per default policy, while they will have no capability to export anything to external. That also extends to prohibiting users from printing, using "Save As" to not protected areas, storing files in external devices such as Smart Phone and USB Stick, capturing screens, burning CDs and sending web mail.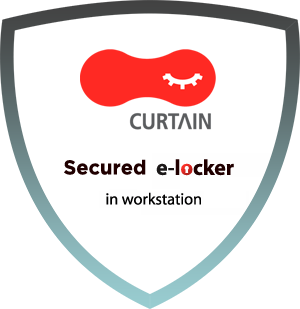 Features of Curtain e-locker
Protected Zone
Supports over 200 Applications
Smart Copy and Paste
Online & Offline Protection
Smart Screen Capture Protection
User-friendly Interface
Multi-lingual Support
Easy Administration
Central Audit Log
Print Log
Watermark on Print-out
Great Coverage of System Specifications
Resources
System Requirements
Intel Pentium or above processor
WinXP/Vista/Win7/Win8/Win10/
Server 2003/2008/2012/2016/2019
128MB RAM (Recommended 256MB RAM)
50MB Hard Disk (in NTFS) for installation
TCP/IP network
Brochures
Presentation Slides
If you want us to demonstrate Curtain e-locker's functions and usages for you, please do not hesitate to contact us, we can arrange associates to come to your domain for it, or we can arrange a webinar if you are far away from us.